Top Reasons You Should Hire a Plainedge, NY County Window Replacement Contractor
Family Owned & Operated - Since 1959
Panther Siding & Windows has always been about family and community even before we started helping our neighbors improve their homes. We take pride in the fact that each project we take on is sold, managed and completed by four generations of our family. See below to learn more about Panther Siding & Window's proud history.
Say goodbye to drafty windows and hello to a more comfortable home - reach out to our trusted window contractors for help.
When the homeowners of Plainedge, NY are looking for "window contractors near me", Panther Siding and Windows, Inc. is the first company they call. As a family-owned and locally-operated window contractor with more than 30 years of experience, we have successfully installed windows for countless property owners throughout the Nassau County area. We carry a large selection of the highest quality windows from the best manufacturers in the industry and our professionally trained technicians expertly install them. Offering fair and affordable prices, fast and effective results, and impeccable craftsmanship, it's no wonder why we're the company so many Nassau County property owners rely on when they're in need of a window contractor. Why You Should Hire a Plainedge, NY Window Replacement Contractor Instead of Installing Windows Yourself With the surge in how-to videos and tutorials, DIY home improvement projects have become all the rage. While there are plenty of projects that you can easily take on yourself, some jobs are better left to a professional. Window replacement is one of those jobs. If you need to have your existing windows replaced and you're thinking about doing it yourself, before you head to the home improvement store to start shopping for supplies, consider the following benefits of hiring a professional Nassau County window replacement contractor instead.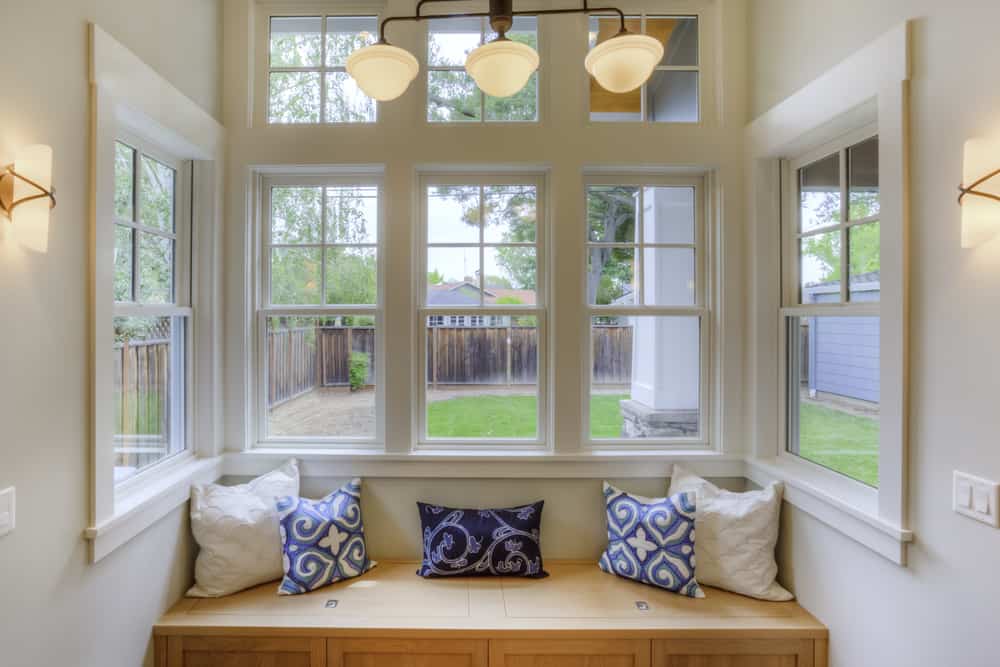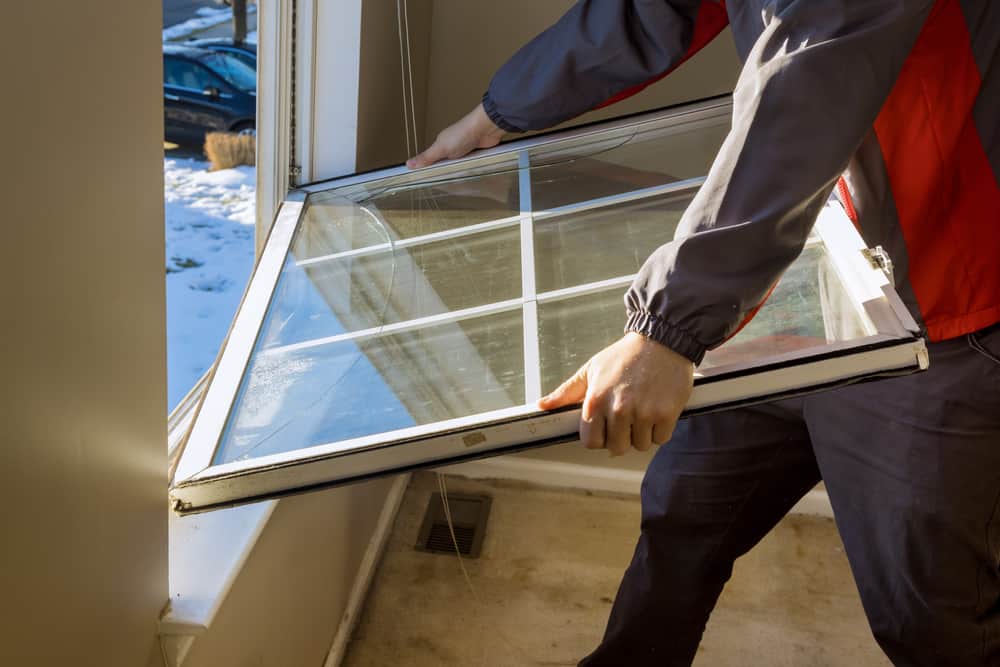 Window replacement is a lot more complicated than it seems. The existing windows have to be properly removed, the right windows have to be selected and of course, they need to be correctly installed. While it might seem like a pretty simple and straightforward job, it's actually a complex process and if it isn't done the right way, you could end up damaging your property and new windows, wind up with leaks whenever it rains, and even reduce the efficiency of your Plainedge, NY home. A professional window contractor will have received extensive training and will have the knowledge and experience that's needed to ensure your replacement windows are properly installed. Licensed window contractors near you undergo extensive training and adhere to local building codes and take great care to avoid damaging their clients' homes and new windows. Even the most detailed DIY tutorials cannot compare to the training, knowledge, and experience a professional Nassau County window installation contractor will offer. The Right Tools and Equipment In order to remove and install windows, you need to have the right tools and equipment. While you may be able to purchase or rent the supplies, you might not know exactly what you'll need to do the job. A professional window contractor, however, will not only know what type of tools and equipment will be needed to replace your windows, but they'll have immediate access to them, too. What's more, a reputable Nassau County window replacement contractor will only use the most advanced equipment and will make sure that their tools are properly maintained, too.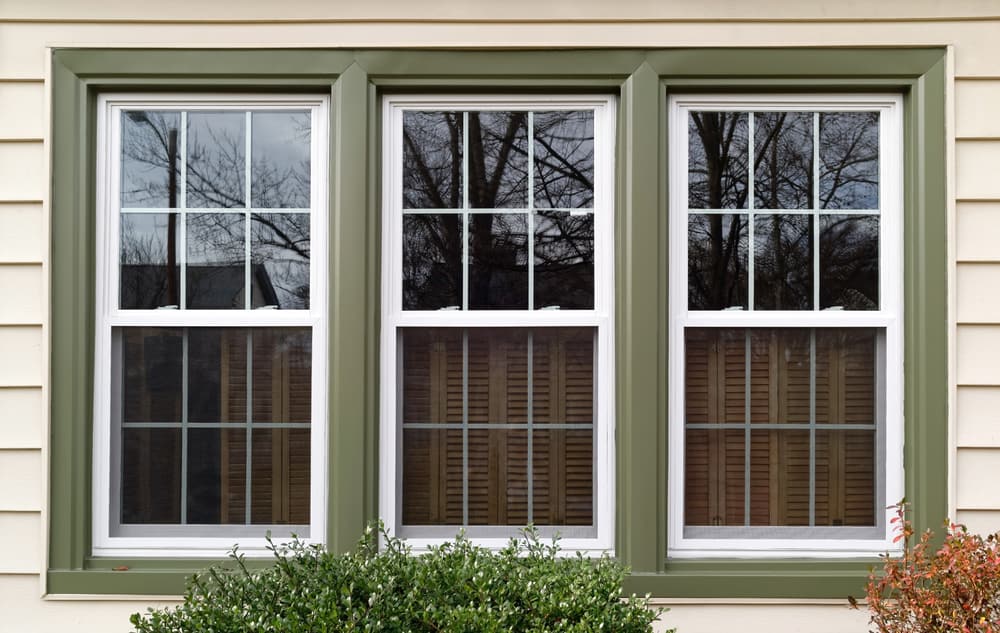 Premium-Quality Materials
In addition to having the right tools and equipment, a professional contractor will also carry the highest quality materials. Sure, you can purchase windows on your own from a local home improvement store or a retailer that specializes in windows, but do you know exactly what type of windows you'll need? And, even if you do know what kind of windows to choose, you may not be able to get the highest quality brands on your own. Reputable window contractors near you will carry a large inventory of high-end windows from the best manufacturers in the industry. They'll also listen to your needs and will be able to recommend windows that will best meet those needs. Improved Safety It might not seem like replacing windows is a dangerous job, but if you don't know what you're doing and you aren't prepared, replacing windows on your own can actually be quite hazardous. Power tools need to be used, if you're replacing second-story windows, you may need to climb ladders and windows can be pretty heavy, are awkwardly shaped, and can be quite difficult to handle. If you make even the slightest mistake, you could seriously injure yourself. A professional Plainedge, NY window contractor will know exactly how to approach removing your existing windows and installing the new ones and will take every precaution necessary to ensure complete safety. Plus, a good window contractor will be fully insured, so in the event that an accident does occur, they will have the means to access any medical care that may be needed. Cost Savings The main reason most Plainedge, NY homeowners attempt DIY window replacement is to save money; however, in reality, replacing windows on your own can actually end up costing you a lot more than it would cost you to hire a professional. When you add up how much you'll need to spend in order to acquire the necessary tools and any repairs that may need to be made if you make a mistake, hiring a Nassau County window contractor from the start could save you a good bit of money. Why? Because you won't have to purchase or rent the necessary tools and it's far less likely that any mistakes will be made; but, if anything does go wrong, a licensed and insured window contractor will cover the cost of any necessary repairs. You also need to consider how much it will cost you if you don't install your new windows properly because your utility bills would certainly increase and a professional contractor will make sure that the windows are properly installed to ensure maximum efficiency. When you take all of these factors into consideration, hiring a professional Nassau County window replacement contractor will end up being much more cost-effective. Peace of Mind Lastly, when you hire a professional window contractor to replace the windows in your Plainedge, NY home, you'll have a lot more peace of mind than you would if you were to do the job yourself. Knowing that the windows will be installed the right way the first time around, that you'll have access to the best possible materials, and you won't have to worry about damaging your property or injuring yourself, and you'll certainly feel a lot more at ease. Add in how much money hiring a contractor could end up saving you and the fact that you won't have to worry about taking time from your already hectic schedule to do the work yourself and there's no doubt that you'll feel a lot more at ease when you hire a professional contractor to replace your windows.
For the Best Window Replacement Services in Nassau County, Contact Panther Siding and Windows, Inc.!
If you're planning on replacing the windows in your Plainedge, NY home and you want to take advantage of all the benefits that hiring a professional Nassau County window replacement contractor will provide, contact Panther Siding and Windows, Inc.! Fully licensed and insured and offering more than 30 years of experience, you can count on the professionally trained technicians at our family-owned and operated company to really understand your needs and deliver the highest quality results possible. For more information about our window replacement services or to schedule an appointment for a free in-home consultation, please give us a call at 516-479-6660 or visit https://www.panthersidingandwindows.com/ today! When you choose Panther Siding and Windows, Inc., you'll have a better view of high-quality results.
Plainedge is a hamlet and census-designated place (CDP) in the Town of Oyster Bay in Nassau County, on Long Island, in New York, United States. The population was 8,817 at the 2010 census. Residents are served by the Bethpage (11714), Massapequa (11758), and Seaford (11783) Post Offices, with a small number of residents being served by the Farmingdale (11735) and Levittown (11756) Post Offices. The area was once known as Turkeyville.
Useful links for Plainedge, NY