4 Signs You Need to Contact a Manhasset Hills, NY Roof Repair Contractor ASAP
Family Owned & Operated - Since 1959
Panther Siding & Windows has always been about family and community even before we started helping our neighbors improve their homes. We take pride in the fact that each project we take on is sold, managed and completed by four generations of our family. See below to learn more about Panther Siding & Window's proud history.
Don't take chances with your roof - choose our licensed and insured Roofing Contractors.
Are you a Manhasset Hills, NY homeowner who is in need of roofing repair or roofing installation? If so, stop wasting your time searching for roofing companies and contact Panther Siding and Windows! As a full-service contractor, our family-owned and operated company covers all aspects of home improvement projects, including roof repair and replacement. For more than 30 years, the homeowners of Nassau County have been relying on us to handle all of their roofing needs because they know that when our team of experts is on the job, they will receive top-quality craftsmanship, fast results, and the most affordable prices. When it comes to roofing contractors in Manhasset Hills, NY, you'll have a hard time finding anyone else who can compare to Panther Siding and Windows.
Signs Your Roof Needs to Be Repaired
Though it's one of the most important features of your home, if you're like a lot of Manhasset Hills, NY residents, you might not give your roof the attention it deserves. As the first line of defense against the elements, your roof plays a pretty important part in keeping you and your family safe and protected. However, being that it's exposed to high winds, rain, sleet, snow, extreme temperatures, and harsh sun on a constant basis, your roof takes a pretty serious beating and eventually, issues are bound to arise. In order to ensure that your family continues to remain safe and secure, being aware of the signs that indicate a roof repair is necessary is essential. The sooner you have the necessary repairs made, the less damage your property will sustain (and the less money you'll have to spend). Here's a look at four of the top signs that you need to contact a reputable Nassau County roof repair specialist ASAP. Water Damage When water is dripping through the ceiling, it's pretty obvious that there's a problem with your roof, but water damage isn't always as blatant as water pouring out of the ceiling and onto your floor. In fact, water damage can occur long before a roof springs a leak. Check your ceilings for any signs of peeling paint, blistering plaster, or watermarks. If you notice any unusual spots, you'll want to get in touch with a reputable Nassau County contractor to schedule an inspection. If left unchecked, water damage can lead to a long list of serious – and costly – problems.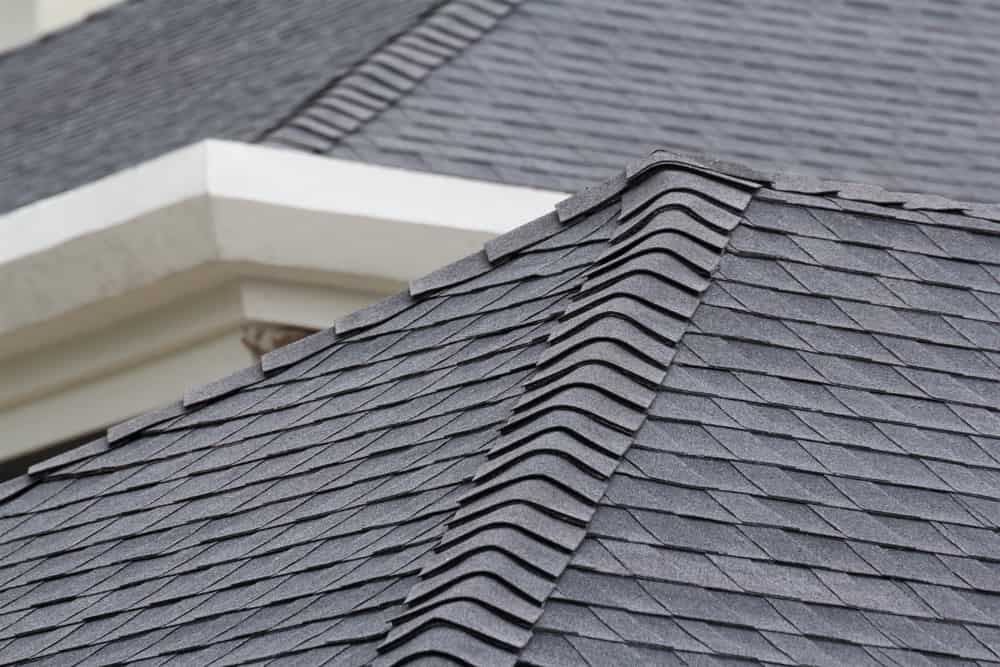 Sunlight coming through your roof is another dead giveaway that you need a roof repair. While it might seem like you'd notice sunlight shining through your roof right away, that isn't always the case. In fact, a lot of Manhasset Hills, NY homeowners don't realize that the sun is shining in through their roofs because the holes and gaps aren't obvious; they're located in rooms that they don't use frequently, are concealed by an attic, or they're really tiny. With that said, it's a good idea to get in the habit of inspecting your ceilings to see if any sunlight is shining in. During the day, close the curtains, turn off the lights, and shut the doors throughout the rooms in your house. Look up toward the ceiling to see if any light is coming through. If you notice even the smallest point of light, start making calls to roofing companies as soon as possible. Holes in a roof are a welcome invitation for even bigger issues. Gutter Granules Gutters play a vital role in protecting your house. They direct water away from the foundation, inhibit erosion, and minimize the chances of flooding. In other words, the gutters are a pretty important part of your roofing system. Since they are so important, cleaning them out and inspecting them multiple times throughout the year (particularly in the spring and fall) is essential. While you're cleaning out your gutters, make sure you check the debris that's pulled out of them. If you find pieces of granules in the gutters, your roof needs to be repaired. Roof shingles are covered with granules and those granules serve several important functions; they make the shingles fire-resistant, increase their durability, and protect them from the damaging rays of the sun. Heavy rains, high winds, tree branches, and just constant exposure to the elements can loosen the granules and leave your shingles bare and your roof and home vulnerable. Therefore, if you spot a collection of shingle granules in your gutters, you should have your roof inspected. If the damage is minimal, replacing the affected shingles may be enough to correct the problem; however, if it's widespread, you may need to have your entire roof replaced. Shingle Problems While we're on the topic of shingles, if any are damaged or missing, that's a sign that you need to get in touch with reputable Nassau County roofing companies to schedule an inspection. Shingles are the outer-most component of your home's roofing system. They're what wards off the elements and prevents them from entering your home; they also make your roof fire resistant (or at least can help the structure withstand flames for a prolonged period of time). Because the shingles are such a crucial part of your home's roof, it's essential that they're all there; moreover, they need to be in tip-top condition. A couple of times a year, get up on your roof and inspect shingles, or have a roofing contractor inspect them for you. If any shingles are missing, they need to be replaced right away. Just because they're all present doesn't mean that they're in good shape, however; if you see any bare spots, cracks, curling edges, chips, and dents, they have to be replaced.
For Fast and Efficient Roof Repair in Nassau County, Contact Panther Siding and Windows
If you spot any of the above-mentioned problems, you're experiencing any other issues with your roof, or you'd just like to have it professionally inspected to make sure that it's in good condition, contact one of the most reputable roofing contractors in Nassau County: Panther Siding and Windows. For more than 30 years, Manhasset Hills, NY residents have been counting on us for all of their roof repair needs because they know that we provide the highest quality work, the fastest results, and the most affordable prices. To schedule an appointment for a roof repair or inspection, give us a call at 516-479-6660 and we'll have one of our technicians to your home in no time.
Manhasset Hills is a hamlet and census-designated place (CDP) in the Town of North Hempstead in Nassau County, on Long Island, in New York, United States. The population was 3,592 at the 2010 census. Neighboring communities include Herricks, North Hills, North New Hyde Park, and Lake Success.
Useful links for Manhasset Hills, NY