Crucial Factors to Consider When You're Looking for Roofers Near Me in Cove Neck, NY
Family Owned & Operated - Since 1959
Panther Siding & Windows has always been about family and community even before we started helping our neighbors improve their homes. We take pride in the fact that each project we take on is sold, managed and completed by four generations of our family. See below to learn more about Panther Siding & Window's proud history.
Trust our team of experienced roofers to handle any emergency repairs or leaks.
With more than 30 years of experience, Panther Siding and Windows has been servicing the home improvement needs of Nassau County residents. As a full-service contractor, we provide a broad range of home repair and renovation services, and roofing is one of our areas of expertise. Whether a storm has torn off the shingles on your roof, the structure has exceeded its life expectancy, or you're updating your home's exterior and you want your roof to match the new look, if you live in Cove Neck, NY and you're looking for roofers near me, contact Panther Siding and Windows. When a licensed and insured roofer from our company is on the job, you can have confidence knowing that you will get the fastest, most efficient, and most affordable results possible. Things to Look for in a Roofer Contractor A roof is the highest point of your Cove Neck, NY home and it protects everything inside from the elements, including your loved ones and your investments. It also plays a big part in your overall comfort, as well as the amount you spend on your utility bills. Since the roof is such an important part of your house, if it's damaged, old, or you simply want to update it, you want to be sure that you choose the best person for the job. You'll have no problem finding a Nassau County roofer; just head to the Internet and search for "roofers in my area" and you'll find a long list of options to choose from. But how do you narrow down the options and determine which one to work with? You need to do your due diligence and research. Here's a look at some of the key factors that you should be on the lookout for when you're looking for roofers near me.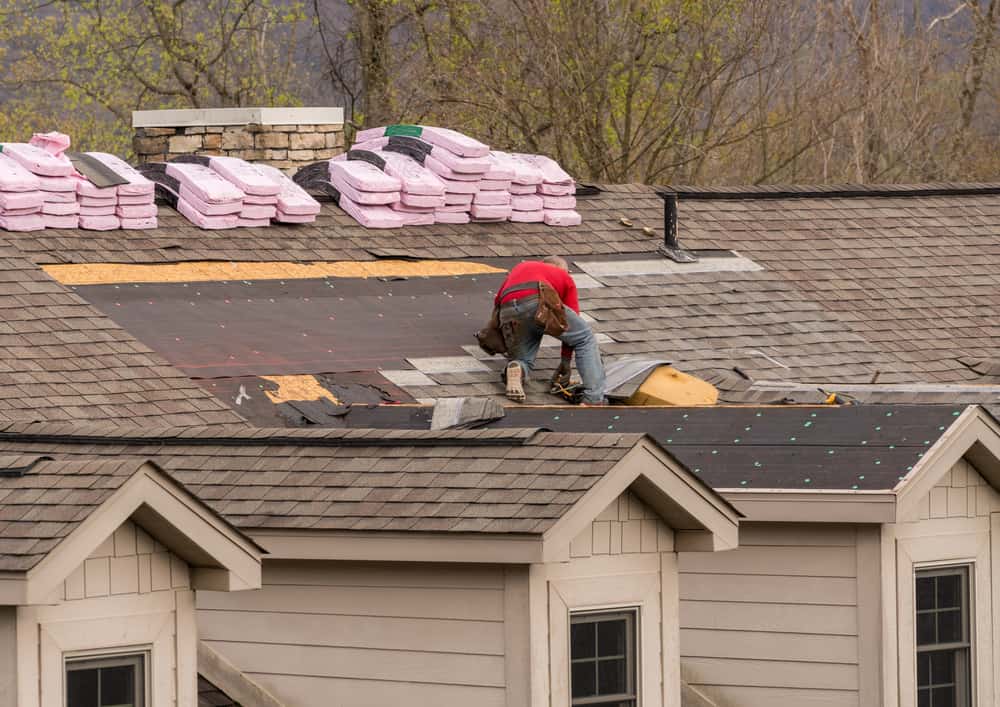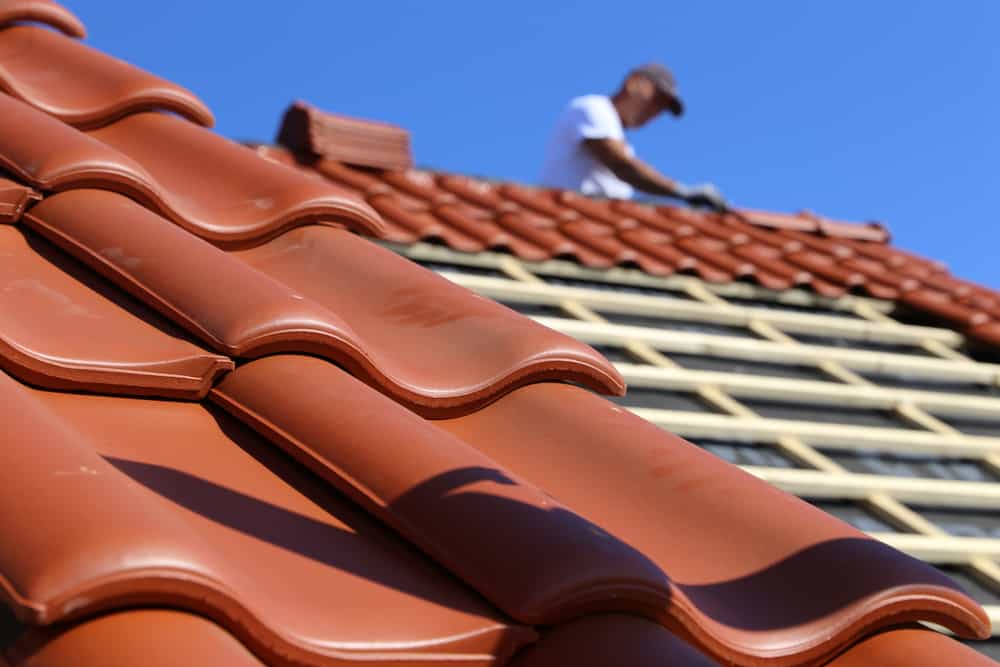 Nassau County roofers are legally required to carry a valid contractor's license; however, just because it's required doesn't mean that every roofer has one. A contractor's license proves that the company is legitimate and that the repair or replacement of your roof will be code compliant. Ask any prospective roofers that you are considering working with for their license number, and be sure to verify that it is valid. A reputable contractor will have no problem sharing this information with you; if any company you speak dismisses your request or refused to provide you with their license number, consider that a warning. There's a good chance that they may not be licensed and if you hire them, your roof repair or installation may not be up to code or it may be poorly done and in the end, you could wind up with major problems on your hand and be out a lot of money. Insurance In addition to a contractor's license, make sure that any roofer you are considering is insured. By law, Cove Neck, NY roofers are required to have a minimum of commercial liability insurance, and if they have a crew, they also need to carry workers' compensation insurance. Liability insurance protects you from having to pay for any damages that may occur during the process of your roof repair or installation. Workers' compensation insurance covers any injuries that workers may suffer while working on your property. If the roofer you choose isn't insured, you'll be liable for any damages or injuries that occur (which can be pretty hefty expenses). Just like licensing, make sure to ask roofers to provide proof of insurance. If they flat out refuse to offer proof or dance around your request, speak to the next contractor on your list. The last thing you want to do is hire a roofer who isn't properly insured.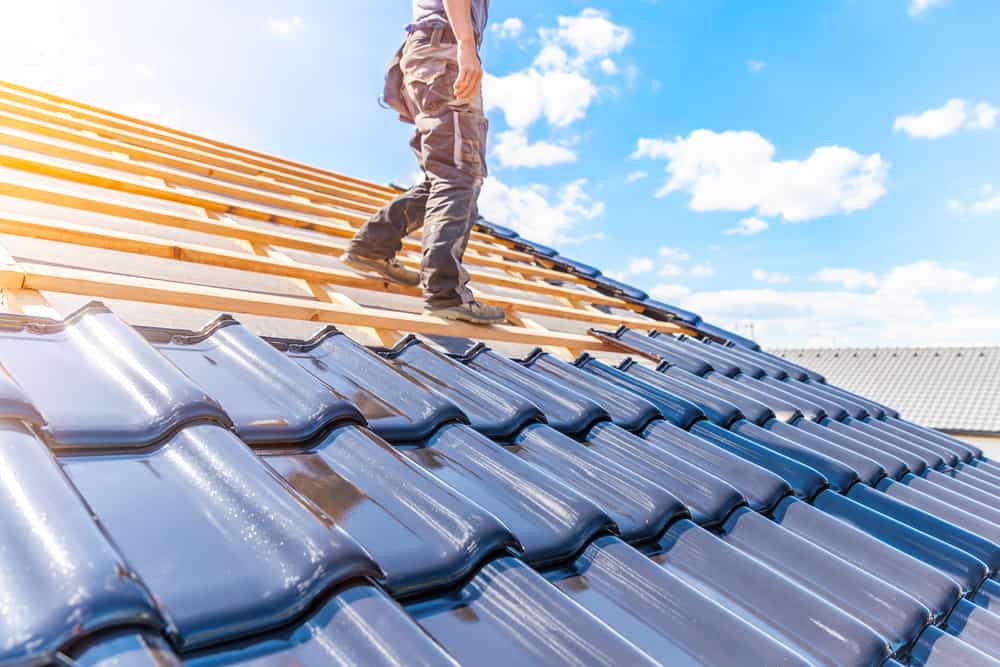 There are a lot of national roofing companies in Nassau County, and while they may provide affordable rates and reliable results, there's something to be said about working with someone local. Not only will a local roofer be familiar with Cove Neck, NY building codes, but they'll also be easy to reach and can quickly respond to pressing issues. Nationwide roofers may not be as well-versed with the area's building codes and you might have a hard time getting someone to your location when you need them. When you're considering the location of a roofer, it's also a good idea to make sure that they have a physical office. Make sure that they're an actual address that you can visit so that you can easily access it if you need to. Unfortunately, there are a lot of "door-to-door" roofers in Nassau County who may take your money and run. Roof repair and installation can be pricy and you definitely don't want to be cheated out of your hard-earned money. Samples of Previous Work Be sure to ask if you can see samples of previous projects a roofer has completed. Check to see if you can find a gallery of pictures on their website or ask if you can thumb through a portfolio of hard-copy images. Better yet, inquire about making arrangements to see their past work in person. Most reputable roofers will maintain good-standing relationships with their previous clients, and those clients will be happy to let you take a look at the contractor's handiwork. References In speaking of past clients, ask about references and make sure to contact them. Past clients can give you a good idea of the overall experience they had and whether or not they would recommend working with the contractor. If a roofer won't give you a list of references or you can't get in touch with the contacts they provided, keep on looking. Lack of references or contacts that can't be reached could indicate that the contractor doesn't have past clients, or that the clients they have worked with weren't happy with the results they delivered. In-Person Consultations and Written Estimates A reputable roofer will provide in-person consultations and written estimates. Roof repair and installation isn't one-size-fits-all. Every roof is different, so it's important for a contractor to provide an in-person consultation, where they can actually check out your roof, determine exactly what needs to be done, and calculate an accurate price estimate. The estimate should be written, not verbal so that you'll have something that you can reference. Make sure that the written estimate is legible and that it includes the costs of materials, supplies, labor, and anything other fees that pertain to the job. Be sure to review the estimate with the roofer, too. If a contractor only offers phone consultations and verbal estimates, move onto the next one. Chances are the final cost will be a lot different (read: higher) than the price you were estimated, and if the quote was verbal, you won't have anything solid you can reference to dispute the cost.
Panther Siding and Windows: Cove Neck, NY's Most Trusted Roofing Contractor
When you're looking for roofers near me in Cove Neck, NY, make sure to include Panther Siding and Windows on your list of contractors to contact. In the more than 30 years that are fully licensed and insured company has been in business, our team has successfully repaired and installed the roofs of countless Nassau County property owners. To schedule an in-person consultation and to receive a written estimate, call 516-479-6660 today! The Team at Panther looks forward to meeting all of your roofing needs.
Cove Neck is a village located within the Town of Oyster Bay in Nassau County, on the North Shore of Long Island, in New York, United States. The population was 286 at the 2010 census.
Useful links for Cove Neck, NY