Looking for Siding Companies Near Me in Long Beach, NY? Tips to Help You Choose the Best Contractor
Family Owned & Operated - Since 1959
Panther Siding & Windows has always been about family and community even before we started helping our neighbors improve their homes. We take pride in the fact that each project we take on is sold, managed and completed by four generations of our family. See below to learn more about Panther Siding & Window's proud history.
Don't settle for subpar siding installation. Choose our experienced siding contractors for exceptional results.
Panther Siding and Windows is a full-service, fully licensed, and insured general contractor that has been repairing and improving the homes of Nassau County residents for more than 30 years. While we specialize in all aspects of home repair, exterior siding is one of our areas of expertise. Our professionally trained and highly experienced contractors use the highest quality materials and proven strategies to expertly repair and install all types of siding. Whether your existing siding is damaged and in need of repair, you want to update the look of your façade with new siding, or you need a contractor who can install siding on your newly constructed home, if you're looking for siding companies near me in Long Beach, NY, contact the company that countless homeowners trust: Panther Siding and Windows. Tips to Help You Choose A Reputable Nassau County Siding Contractor Whether you're having new siding installed on your Long Beach, NY home or you need to have your existing siding repaired, it goes without saying that you want to find the most reputable professional. Finding a siding contractor isn't hard; just Google "siding repair contractors" or "siding companies near me" and you'll find a long list of options to choose from. But how do you narrow down the options and choose a contractor that you can trust to do the job and do it right? To steer you in the right direction, here's a look at some helpful tips to keep in mind when you're looking for a siding contractor.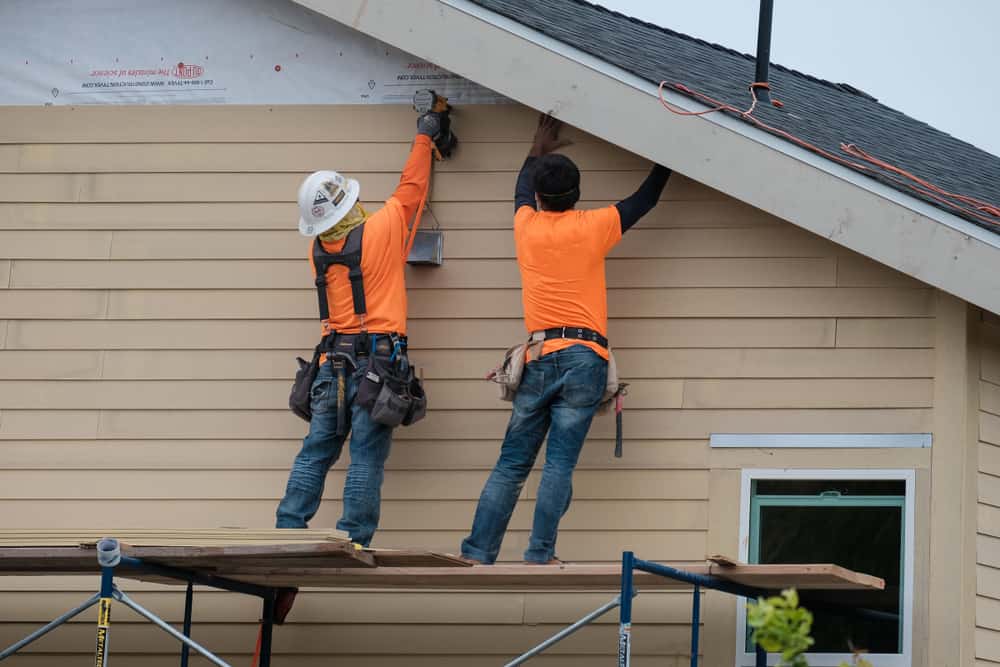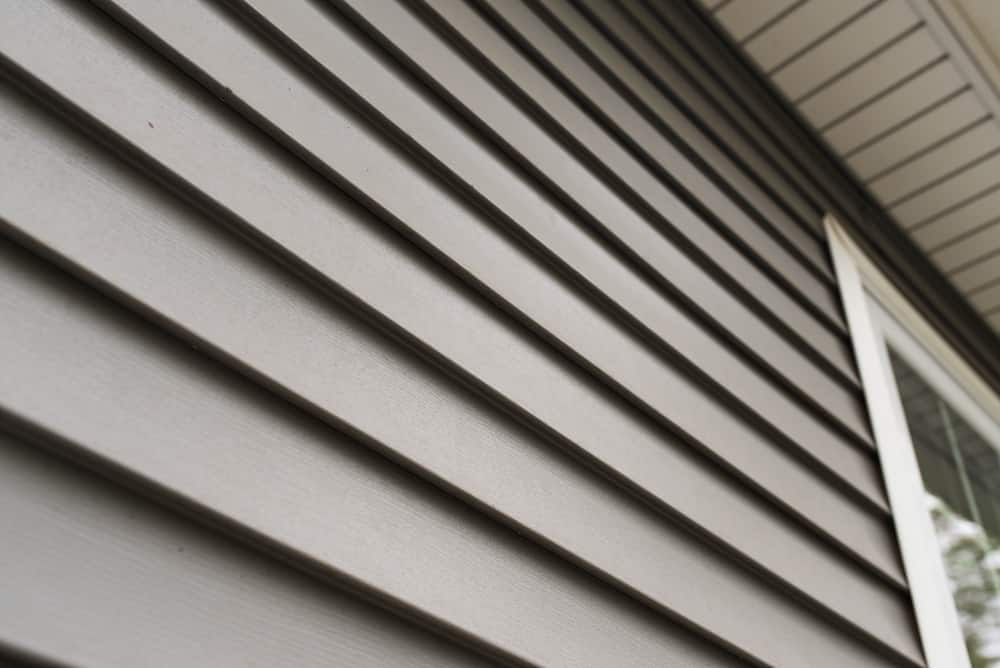 When you're investigating siding contractors, make sure you get all the details about the company; their full name, their address, their phone number, etc. A siding contractor will provide all of these details and more. It's important that the company provides points of contact, including at least one working phone number and a physical address so that in the event you need to get in touch with them for any reason, you can do so with ease. It's a good idea to check out the address the contractor provides and test out the phone number, just to confirm that you'll actually be able to reach them. Insurance is a Must Never, under any circumstances, hire a siding contractor that isn't insured. Not only are contractors that perform any type of home repair or improvement in Nassau County legally required to carry insurance, but insurance protects you from any issues that may arise. If a siding contractor isn't insured, it means that they aren't compliant with local laws, which is clearly a bad precedent. Even worse, should something go wrong and the company isn't insured, you'll be liable for any related costs; for instance, if they damage your property, you'll be responsible for making any repairs or if one of their crew members is injured on the job, you'll have to pay for any related medical expenses. To avoid unexpected and unnecessary expenses, make sure the company you hire is fully insured. They should have a valid general liability policy, as well as a workers' compensation policy. Ask for proof of insurance and confirm that the policies exist and are valid.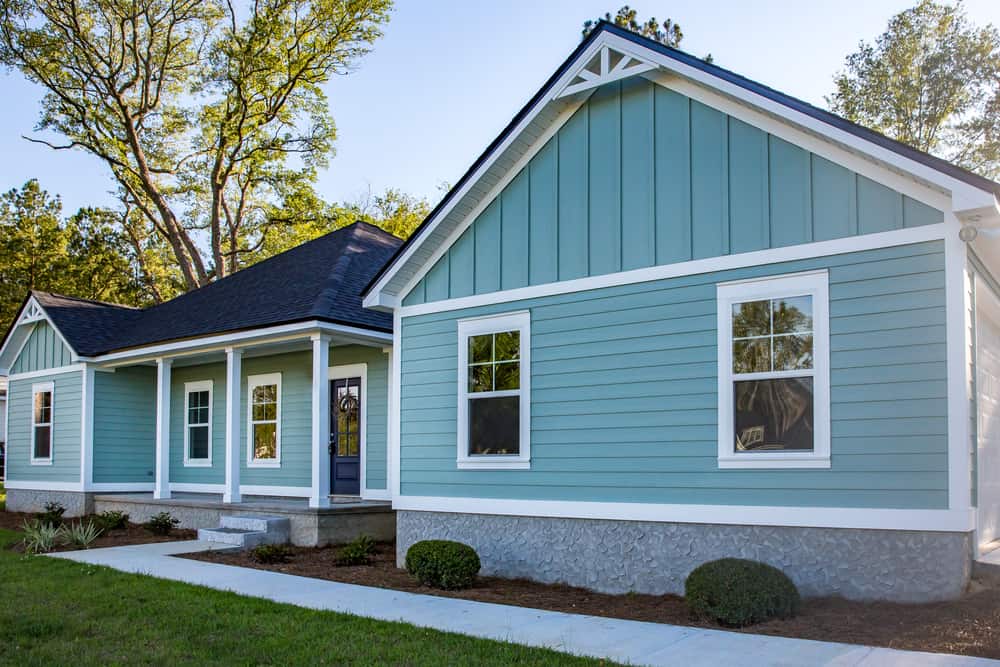 One of the best ways to make sure a company is qualified to repair or replace the siding on your Long Beach, NY home is by checking credentials. Licensure is a key credential, as it indicates that a contractor is authorized to perform the work and has received the necessary training to do so. Certifications with siding manufacturer programs and construction organizations, as well as the completion of on-going training courses are also important indicators to look for. The more credentials a siding contractor has, the more certain you can be of their capabilities. Experience is Important The longer a siding contractor has been in business, the more experience they will have to draw on. A company that has a long-standing history serving the Nassau County community also indicates that they have a proven track record of success, they do quality work, and they provide reliable results. While a newly founded siding company could potentially offer stellar craftsmanship, you'll likely get better results (and feel more assured) when you choose someone who has been around for a while. References are Crucial Any reputable contractor will offer a list of references. Make sure to ask for the names and phone numbers of past clients and get in touch with them, too. Inquire about the kind of work the company delivered, if past clients were happy with the overall experience, and if they would recommend working with the siding contractor. If possible, see if you can make arrangements to see the company's handiwork in person so you can see for yourself what type of results they'll provide. First Impressions are Crucial Pay attention to the impression prospective siding contractors make. Did they answer the phone in a timely manner? If you left a message or sent an email, did they respond quickly? Were they friendly and helpful? Did they arrive on time for the consultation? Did the associate you spoke with and/or meet with seem professional and knowledgeable? First impressions go a long way and are a good indicator of the type of work you can expect to receive. If a siding company appears brash, doesn't respond to your inquiries quickly, the answers to the questions you ask to leave you feeling more confused, they arrive late, or they just don't seem professional, consider those warning signs and move onto the next contractor. If you aren't impressed from the start, it's safe to assume that you won't be impressed by the work they do, either.
Contact Panther Siding and Windows for All Your Nassau County Siding Needs
When you're looking for siding companies near me in Long Beach, NY, you'll find a lot of options to choose from, but if you want to work with a highly reputable, knowledgeable, and experienced contractor that you can count on to deliver outstanding results, there's only one company to call: Panther Siding and Windows. Offering more than 30 years of experience, numerous credentials, impeccable craftsmanship, and fair and affordable prices, you can have confidence knowing that you'll be working with the best contractor in Nassau County when you choose our fully licensed and insured company for your siding installation, repair, or replacement needs. To schedule an appointment for a free at-home consultation, dial 516-479-6660 today!
Long Beach is a city in Nassau County, in New York, United States. It takes up a central section of the Long Beach Barrier Island, which is the westernmost of the outer barrier islands off Long Island's South Shore. As of the 2010 United States census, the city population was 33,275, and 33,454 in 2019. It was incorporated in 1922, and is nicknamed "The City By the Sea". The Long Beach Barrier Island is surrounded by Reynolds Channel to the north, east and west, and the Atlantic Ocean to the south.
Useful links for Long Beach, NY