6 Signs You Need to Get in Touch with Hillside Manor, NY Vinyl Siding Repair Contractors ASAP
Family Owned & Operated - Since 1959
Panther Siding & Windows has always been about family and community even before we started helping our neighbors improve their homes. We take pride in the fact that each project we take on is sold, managed and completed by four generations of our family. See below to learn more about Panther Siding & Window's proud history.
Don't settle for subpar siding installation. Choose our experienced siding contractors for exceptional results.
For more than 30 years, Panther Siding and Windows have been Nassau County's first choice for home repairs and improvements. As a full-service contractor, we have enhanced the appearance and improved the function of dozens of homes throughout the region. While we focus on all aspects of home improvement, siding installation is one of our areas of expertise. Our team of professionally trained technicians can install, replace, and repair all types of siding materials and always exceeds our clients' expectations. When you're looking for siding contractors near me to repair your Hillside Manor, NY, you don't want to settle for anything less than the best, and when you choose Panther Siding and Windows, you can rest assured that the best is exactly what you'll get. 6 Signs You Need to Contact Vinyl Siding Repair Contractors Of all the materials that are used to cover the facades of Hillside Manor, NY homes, vinyl siding is among the most popular; being that it's relatively inexpensive, durable, comes in an array of colors and styles, and is pretty easy to maintain, it's easy to see why. But like all materials, vinyl siding can develop problems and the sooner you have those problems addressed, the fewer issues you'll have down the road – and the less money you'll have to spend. But how do you know when you need to have your vinyl siding repaired? Take a walk around the exterior and interior of your house every few months and perform a visual inspection. If you notice any of the following issues, it's highly recommended that you start making calls to Nassau County siding repair contractors as soon as possible.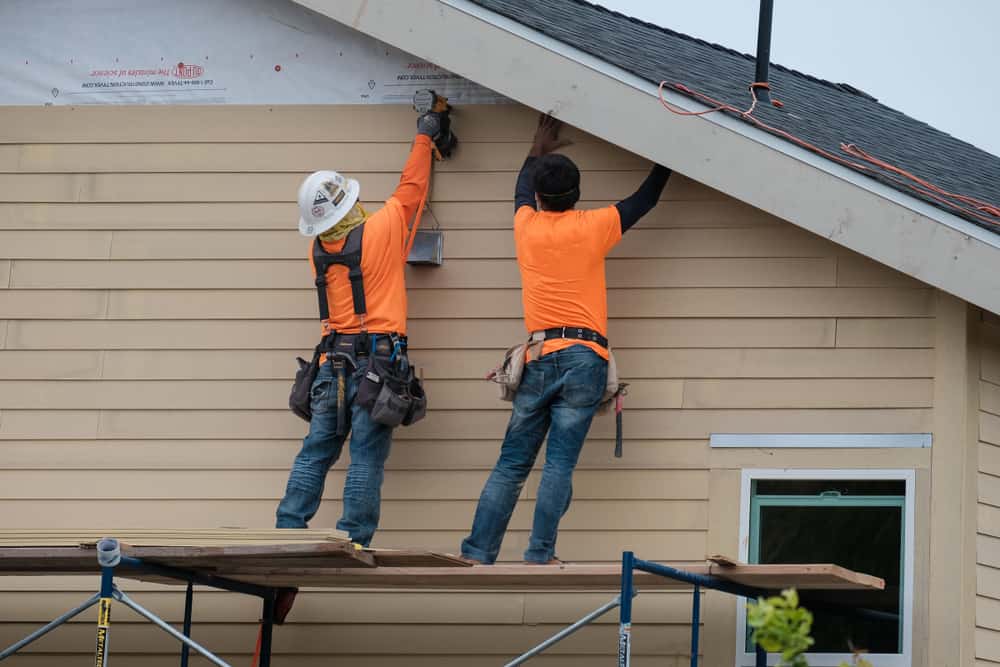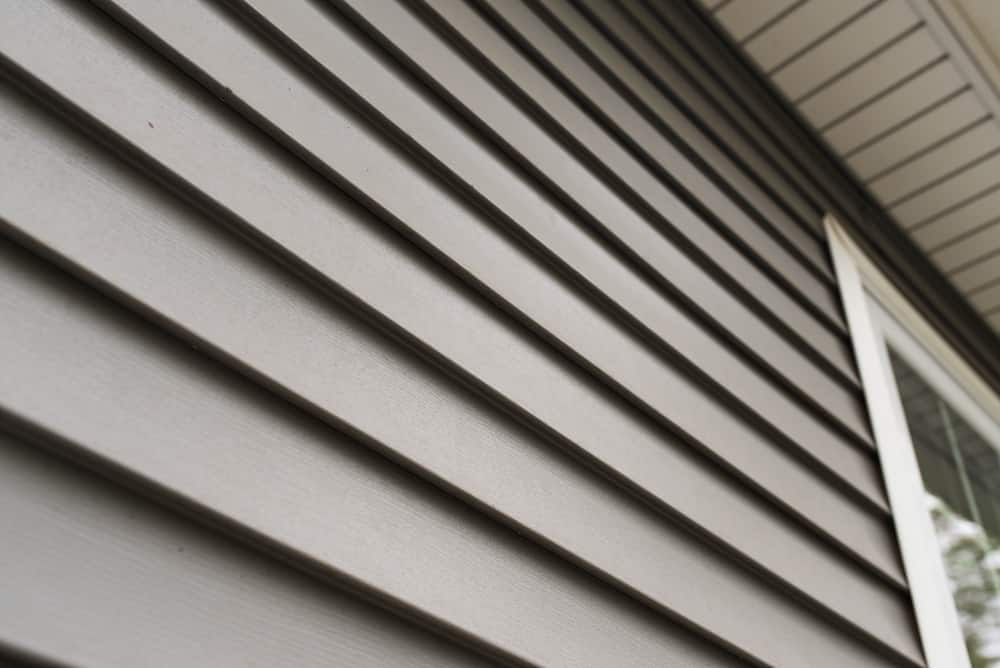 Cracking, Warping, Buckling, or Bubbling
While vinyl siding is designed to protect your Hillside Manor, NY home from the elements, it isn't indestructible. Hail can dent and crack it, moisture can get trapped underneath it, and extreme temperature changes and constant exposure to the intense sun can cause cracking, warping, buckling, and bubbling. When these issues develop in your vinyl siding, it not only affects the curb appeal of your home, but eventually, it can lead to extensive damage if it isn't repaired, so if you notice any cracks or bubbling, or if it looks like the slats are buckling or warped, reach out to a reputable Nassau County siding contractor right away. Loose or Missing Slats Heavy winds aren't uncommon in Nassau County, and like any other exterior part of your house, wind can damage vinyl siding. It can loosen the slats or tear them off completely and leave the underlying materials susceptible to numerous problems, such as moisture, which can lead to mold growth and rot. Loose and missing sections of siding can also leave your house susceptible to vermin, wood-boring insects, and other pests, which can tunnel their way through the exposed surfaces and make their way into your home. While you could potentially repair or replace a loose or missing slat or two, it's far better to call in a professional siding contractor to ensure that the job is done properly. If large sections are loose or missing, you'll definitely want to have reputable siding repair contractors address the problem.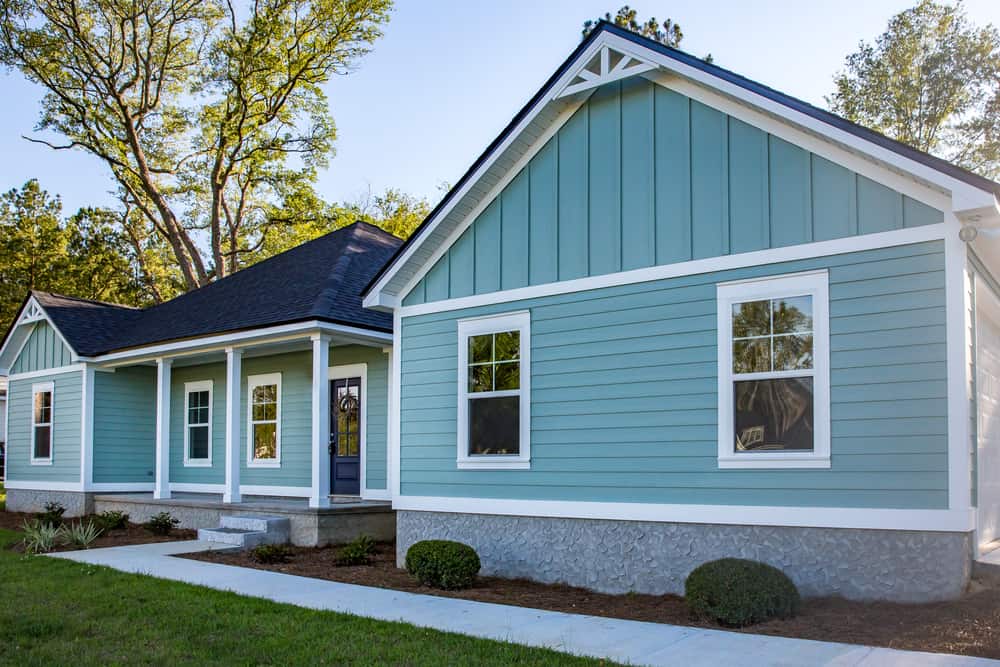 While gaping holes are clearly a cause for concern, even small holes can lead to major problems. Holes can develop in vinyl siding for a number of reasons; tree branches can tear through the material, as can animals, such as squirrels and woodpeckers (both of which are prevalent in Nassau County). Like loose and missing slats, holes can lead to moisture intrusion, which can eventually cause mold growth and rot and can leave your home susceptible to pest infestations, too. If the holes are small, it's likely that they'll just need to be filled with specialized material, but if the holes are gaping or widespread, the affected panels may need to be replaced. Experienced siding repair contractors will assess the damage to determine the best way to fix your siding, and of course, will make the necessary repairs. Damaged Interior Walls While the exterior of your home is the obvious place to look for signs of damaged siding, believe it or not, the condition of the interior walls can also indicate vinyl siding problems. Check out the interior walls of your Hillside Manor, NY home. Is the paint peeling or the wallpaper bubbling? Are there any new cracks or signs of water damage? If you answered 'yes' to either of these questions, it could mean that water is leaking through the vinyl siding and making its way into the interior walls. Moisture penetration is often the result of poorly installed siding, an issue that needs to be handled by a licensed and experienced Nassau County siding contractor. Increased Energy Bills Siding acts as a barrier between the indoor environment and the outdoor environment. As such, it prevents conditioned indoor air from seeping out and blocks outdoor air from making its way inside. However, if the siding isn't functioning correctly, you could be losing a lot of that heated or cooled indoor air and non-temperature controlled air can be passing into your house. The result: reduced efficiency. The less efficient your home is, the harder your heating and cooling systems have to work to maintain the indoor temperature, and the harder those systems work, the more energy they burn through. More energy consumption translates to higher energy bills, so, if your utility expenses are inexplicably higher, the damaged siding could be to blame. Fading and Discoloration Finally, if your vinyl siding is severely faded or discolored, repairs may be in order. While modern vinyl siding is designed to retain their color for years, constant exposure to intense UV rays can bleach out the pigments in the siding, resulting in fading and discoloration. Fading and discoloration do more than affect the visual appeal of your home's exterior; these problems can also indicate that the material has been weakened and is more vulnerable to other types of damage.
Panther Siding and Windows: Nassau County's Siding Repair Experts
If you're experiencing any of the above-mentioned issues, don't delay; get in touch with siding repair contractors right away! The longer you avoid repairing your siding, the worse the damage will become. If you're looking for siding companies near me in Hillside Manor, NY, contact Panther Siding and Windows. As a leading Nassau County siding contractor, we will successfully repair your vinyl siding, quickly and affordably, and make it look as good as new. Have questions? Want to schedule a free in-person consultation? Give us a call at 516-479-6660 and one of our associates will be happy to assist you with all of your needs. At Panther Siding and Windows, we look forward to restoring the curb appeal and reinforcing the structural integrity of your Hillside Manor, NY home with our top-rated siding repair services.
---
Useful links for Hillside Manor, NY