6 Key Questions to Ask Before Hiring Siding Contractors Near Me in North Bellmore, NY Before Hiring
Family Owned & Operated - Since 1959
Panther Siding & Windows has always been about family and community even before we started helping our neighbors improve their homes. We take pride in the fact that each project we take on is sold, managed and completed by four generations of our family. See below to learn more about Panther Siding & Window's proud history.
Don't settle for subpar siding installation. Choose our experienced siding contractors for exceptional results.
Panther Siding and Windows is a family-owned and locally-operated full-service Nassau County contractor. While we specialize in all aspects of home repairs and improvements, exterior siding is one of our areas of expertise. In the more than 30 years we've been in business, our team of siding repair contractors has restored and improved the curb appeal of dozens of North Bellmore, NY homes. If you're located in the Nassau County area and you're looking for siding companies near me, get in touch with a company that you can rely on to deliver fast, affordable, and effective results. Contact Panther Siding and Windows. 6 Important Questions to Ask Before Hiring Siding Contractors Near Me in Nassau County Siding is an extremely important part of your home. Since it covers such a large portion of the exterior of your house, it has a significant impact on the way your property looks, but siding does more than just add to the aesthetic appeal of your home; it also plays an important part in protecting your loved ones and possessions from the elements. Since siding is so important, if you're thinking about residing your North Bellmore, NY property, you want to make sure that you hire the best contractor. Finding a professional who installs siding isn't hard – just do a quick search for "siding contractors near me" and you'll get a long list of options to choose from – what is hard is determining which contractor to choose. There are a lot of people in the construction industry who claim that they are professionals and have the knowledge and skills that are needed to get the job done, but in reality, they can't deliver. How can you decide which company to choose? Scheduling consultations with a few different contractors and asking the following questions will help you find a competent siding contractor.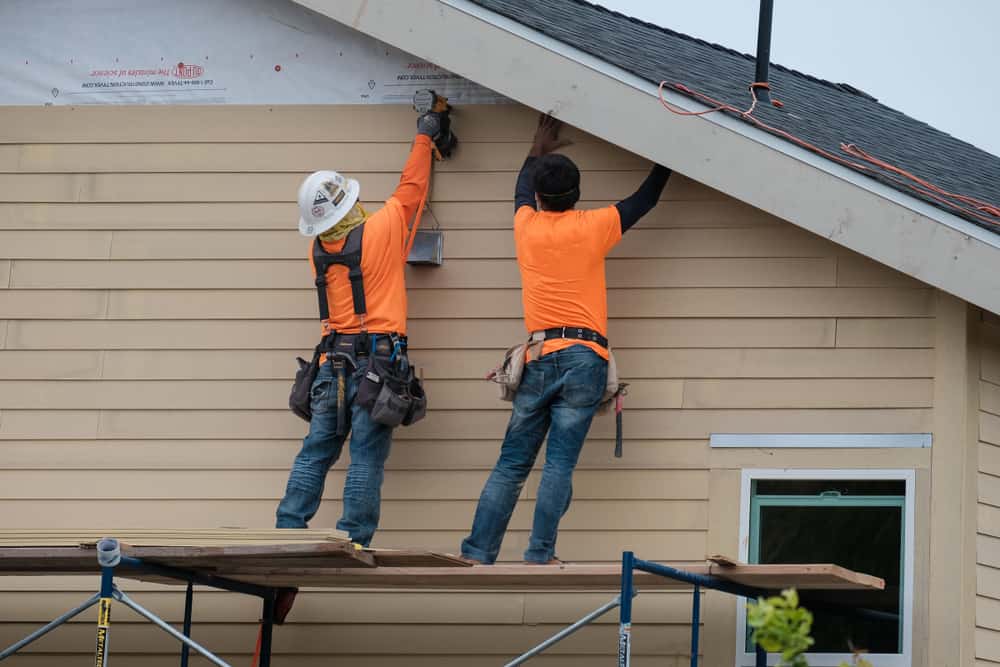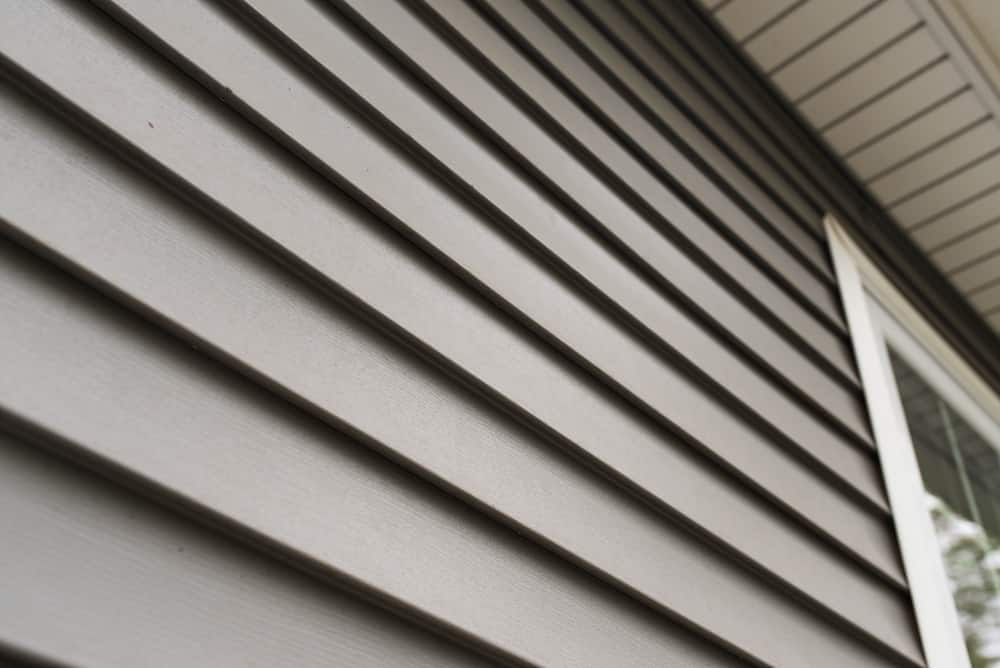 Do you have a valid license?
In order to install siding in Nassau County, a contractor must have a valid license. A license proves that the contractor is authorized to perform the services they offer. It also assures that the company will comply with local building codes. Ask any siding contractor that you're considering hiring if they can share their licensing information with you and be sure to verify the information. A reputable professional will be more than happy to provide you with this information. If they disregard your request or they share their license number but you find out that it's invalid move onto the next contractor. If you hire someone who isn't licensed, the results could end up being disastrous.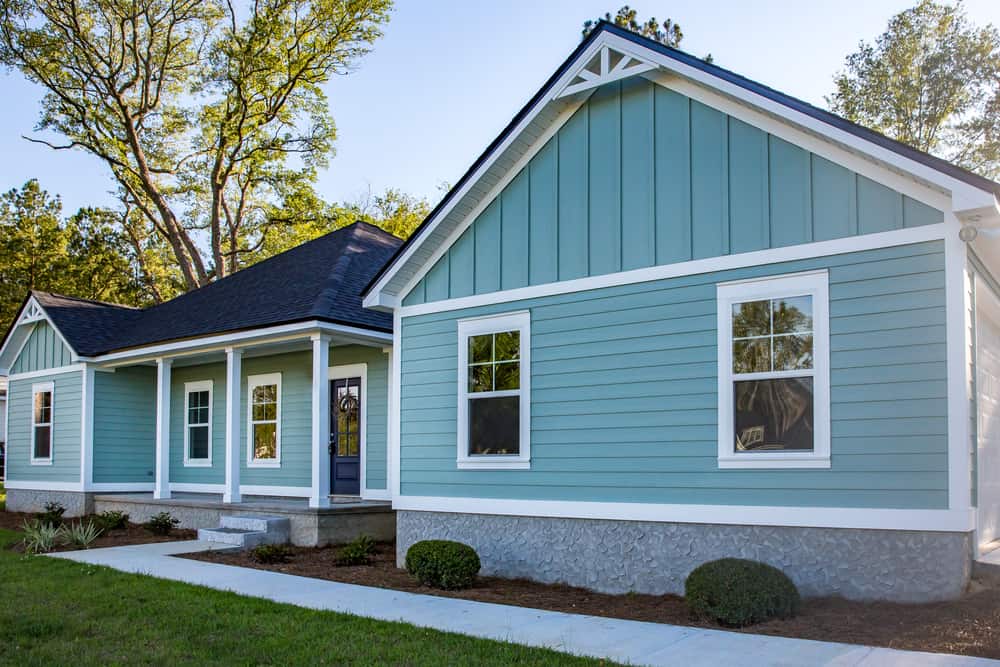 Do you have insurance and what does it cover?
Like a license, a Nassau County siding contractor must be fully insured. At a minimum, they should have a general liability policy, which covers the client (you) from any potential property damages that may occur while they work is being completed. If the contractor employs a team, they must also carry a workers' compensation policy, which will cover any work-related injuries that their staff may sustain. While contractors are legally required to have insurance in Nassau County, that doesn't mean all of them are covered. Policies can be expensive and to cut costs, some siding installers may skimp on coverage. If you hire a contractor who isn't insured, you will be liable for any damages or injuries that may occur while the work is being done, the cost of which can be exorbitant. In order to avoid unnecessary expenses, make sure to inquire about insurance coverage. Ask for proof of insurance and verify that the policies are valid. If the contractor won't honor your request regarding insurance or you can't confirm that they are covered, those are definite red flags that suggest the contractor isn't reputable. Do you offer in-person consultations? Steer clear of siding repair contractors that only offer phone consultations. In order to give you an accurate time frame and estimate, a siding installer should visit your North Bellmore, NY home to assess your property, take measurements, and determine the scope of the project. While phone consultations may be easier, usually, they're far from accurate. In addition to in-person consultations, make sure that the contractor will work around your schedule. A reputable siding professional will accommodate your needs, not expect you to accommodate theirs. If a siding installer expects you to adjust your schedule to meet their needs, be leery about moving forward. Do you provide written estimates? In addition to in-person consultations, a reputable Nassau County siding contractor will offer written estimates. Never trust someone who only offers verbal estimates, as the final price will likely end up being a lot more than the amount you were initially quoted. With a written estimate, you'll have a hard copy that you can refer to when you get the bill. Ask details about the estimate; for example, you want to be sure that it includes all expenses, such as materials and labor, as well as any other costs that are related to the job. Do you offer a warranty or guarantee? The best Nassau County siding contractors will provide some type of guarantee or warranty on their completed work. Construction-related projects can be unpredictable and things can happen that may affect the quality of work you receive; for example, a mistake could be made during the installation process that could affect the siding several months down the road. With a warranty or guarantee, you'll have peace of mind knowing that should any issues arise, the company that installed your siding will make any necessary repairs at no additional cost to you. What does the waste removal process entail? Siding installation involves a lot of waste, especially if you're having existing siding replaced. A reliable company will bring a dumpster to hold all of that waste, will make sure that all debris is cleaned up, and will have the bin hauled away when the job is finished. It might seem obvious that a contractor would make accommodations for waste removal, but don't assume that's the case; some actually expect their clients to make the arrangements. Before you hire a company, make sure to ask about the process they use to collect debris, otherwise, you could end up with an unexpected (and unpleasant) surprise.
For Exceptional Siding Installation Services in Nassau County, Contact Panther Siding and Windows
When you're looking for siding contractors near me in North Bellmore, NY, make sure you include Panther Siding and Windows on your list of companies to contact. We'll be happy to answer all of your questions and prove to you why we're the best company for your siding installation job. For more information or to schedule an appointment for a free at-home consultation, call 516-479-6660 today!
North Bellmore is a census-designated place (CDP) in the Town of Hempstead in Nassau County, on Long Island, in New York, United States. The population was 19,941 at the 2010 census.
Useful links for North Bellmore, NY