DIY or Professional Roof Repairs: Top Reasons to Look for Roofers in My Area Instead of Doing Your Thomaston, NY Roof Repairs On Your Own
Family Owned & Operated - Since 1959
Panther Siding & Windows has always been about family and community even before we started helping our neighbors improve their homes. We take pride in the fact that each project we take on is sold, managed and completed by four generations of our family. See below to learn more about Panther Siding & Window's proud history.
Trust our team of experienced roofers to handle any emergency repairs or leaks.
Panther Siding and Windows is a leading Nassau County contractor that has been improving the homes of Thomaston, NY for more than 30 years. As a full-service roofer contractor, our team of fully licensed and insured professionals have successfully repaired and replaced the roofs of countless property owners throughout the area. Using products from the best manufacturers in the industry and proven techniques and strategies, we'll make sure that your roof provides you with the protection you need from the elements. Whether you're in need of a repair or a complete replacement, if you're looking for roofers near me in Thomaston, NY and you want the best results possible, you're definitely going to want to get in touch with Panther Siding and Windows. Why You Should Hire a Professional Roofer for Your Nassau County Roofing Needs Thanks to the never-ending stream of DIY videos and blog posts, more and more homeowners are attempting to tackle home improvement projects on their own. While there are certain jobs that you may be able to handle yourself, like painting and gardening, some things are better left to the professionals. Roof repairs are definitely one of the things that you're going to want to hire an experienced contractor to take care of. If your roof is in need of repairs, here's a look at some of the top reasons why you should forego the DIY approach and reach out to reputable roofers in my area instead.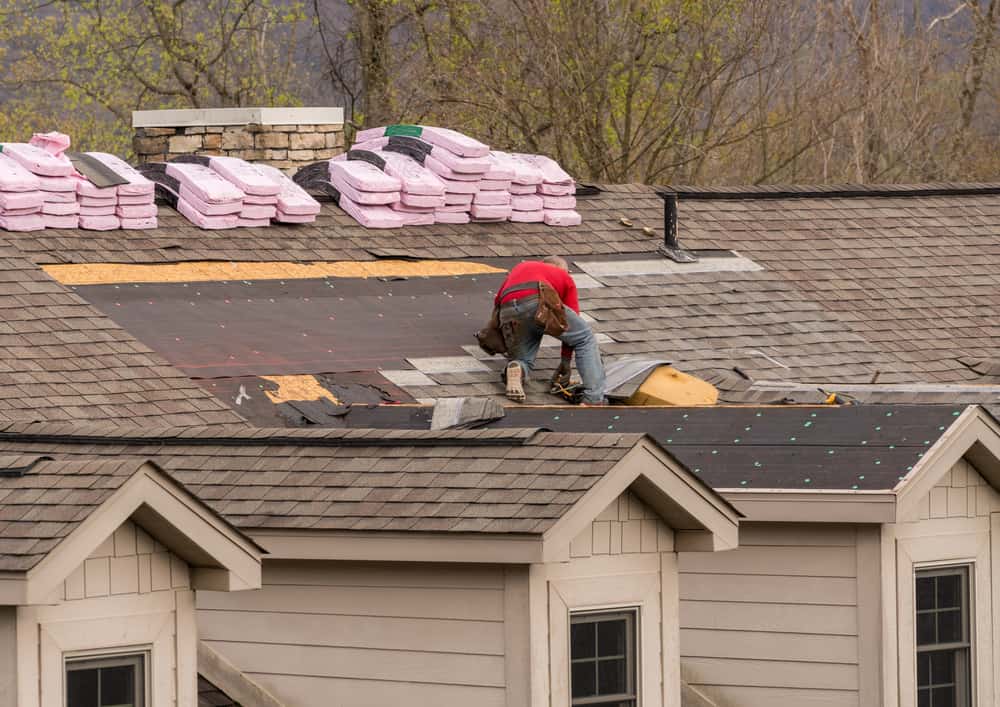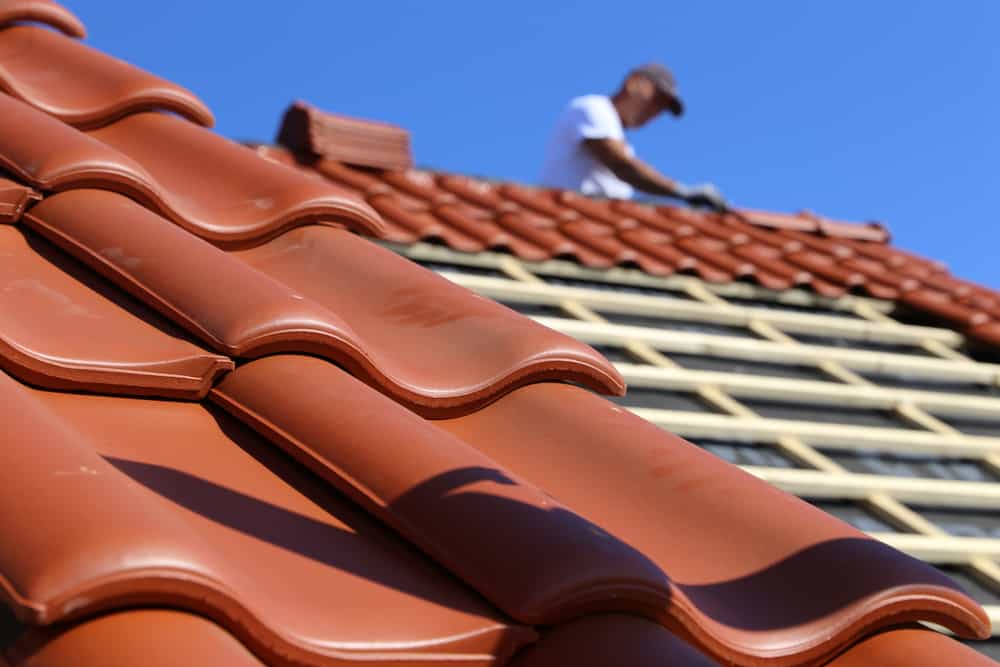 There's a lot more to a roof than just shingles. A roof is a complex system that is comprised of several different layers of materials. All of these components work together and have to be properly connected in order to work effectively. Professional roofer contractors receive extensive training, are well-versed in how all the components of roof work, and they know how to properly install the various elements of a roof properly. They also adhere to Nassau County building codes and understand the standards that are set forth by the manufacturers that make roofing materials. Licensed and Insured In Thomaston, NY, professional roofer contractors need to be licensed and insured in order to make roofing repairs. Licensing confirms that a roofer has completed all necessary training, knows the best practices, is current with the latest roof repair trends, and can competently do the work that they say the can do. Insurance protects you, the property owner, from being liable for any damages or injuries that may occur while the work is being done. Proper Diagnostics A professional roofer will know how to properly diagnose any issues you are experiencing with your roof. For example, if there's a leak, a roofer will be able to pinpoint exactly where the water is penetrating through your roof; something that can be tricky to determine without proper training and experience. In addition to accurately diagnosing whatever issues you're having with your roof, a reputable contractor will come up with a plan that will effectively remedy the problem.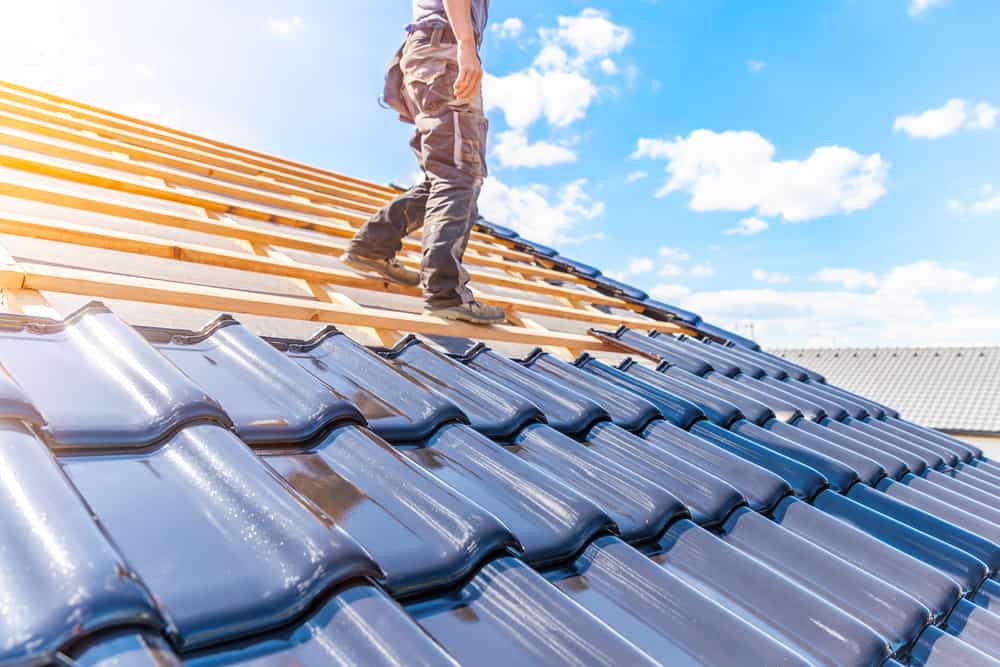 While the main function of a roof is to protect your home from the elements, it also plays an important part in the overall curb appeal of your Thomaston, NY home. A professional roofer will take both function and aesthetics into consideration when they're repairing your roof. It takes a lot of practice, insight, and skill to install roofing materials so that they're both functional and visually pleasing. Better Results Put simply, a professional roofer will deliver better results. It doesn't matter how many DIY videos you've watched or how-to guides you've read, it will never compare to the training and experience that a professional contractor offers. That training and experience translate to better results, and since the roof is your first line of defense against the elements and plays such an important role in the curb appeal of your Thomaston, NY home, you want the best results possible. Improved Safety Working on a roof can be dangerous. The structure is high off the ground and can feature sharp slopes that can be difficult to navigate. Doing your roofing repairs on your own can be risky, but a professional will know what precautions need to be taken and will make sure that they are followed in order to ensure safety. If you don't want to put yourself in danger; hiring a reputable contractor instead of doing your roof repairs on your own is definitely the better way to go. Time Savings Experienced roofers can get the job done a lot faster than even the most avid DIYers. In addition to having the necessary training and hands-on experience, contractors will also have access to all of the necessary tools and equipment that are needed to get the job done. If it's a big job, a contractor will also employ a team to speed up the process. All of these factors combined mean that a professional will get the job done a lot faster than you would be able to on your own. Cost Savings One of the main reasons Nassau County homeowners attempt to do their own home improvements – including roof repairs – is because they think the DIY approach will save them money. While that might be true for some projects, with roofing, it probably isn't. In fact, DIY roof repairs can end up costing a lot more than hiring a professional. Why? – Because you'll need to purchase all of the necessary tools and materials, which can be pretty pricey. Plus, if you make any mistakes, you could end up doing more harm than good. In the end, there's a good chance that you'll end up having to hire a professional anyway, and even more, work may have to be done than was initially needed. When you calculate the cost of all of the materials, additional repairs that may be needed if you make any mistakes, and then calling in a professional, hiring a contractor from the start will actually end up costing you a lot less than dong your roof repairs on your own.
For Fast, Affordable, and Top-Quality Roof Repairs in Thomaston, NY, Get in Touch with Panther Siding and Windows Today!
Whether you have a leak, you have a patch of warped shingles, or you're experiencing any other problems with your roof, skip the DIY approach, and leave your roof repairs to a professional. If you're located in Nassau County and you're looking for roofers in my area, contact Panther Siding and Windows. For more than three decades, the residents of Thomaston, NY have been counting on us for all their roof repair needs because they know that when they choose us, they'll get the highest quality and fastest results for the most affordable price. To learn more about our services or to schedule an appointment for an in-home estimate, call 516-479-6660 today! At Panther Siding and Windows, we look forward to protecting your home from the top!
Thomaston is a village in eastern Great Neck in the Town of North Hempstead in Nassau County, on the North Shore of Long Island, in New York, United States. The population was 2,617 at the 2010 census.
Useful links for Thomaston, NY